Return To Blog
Goldsmith Market Trends - Q3
---
October 28, 2015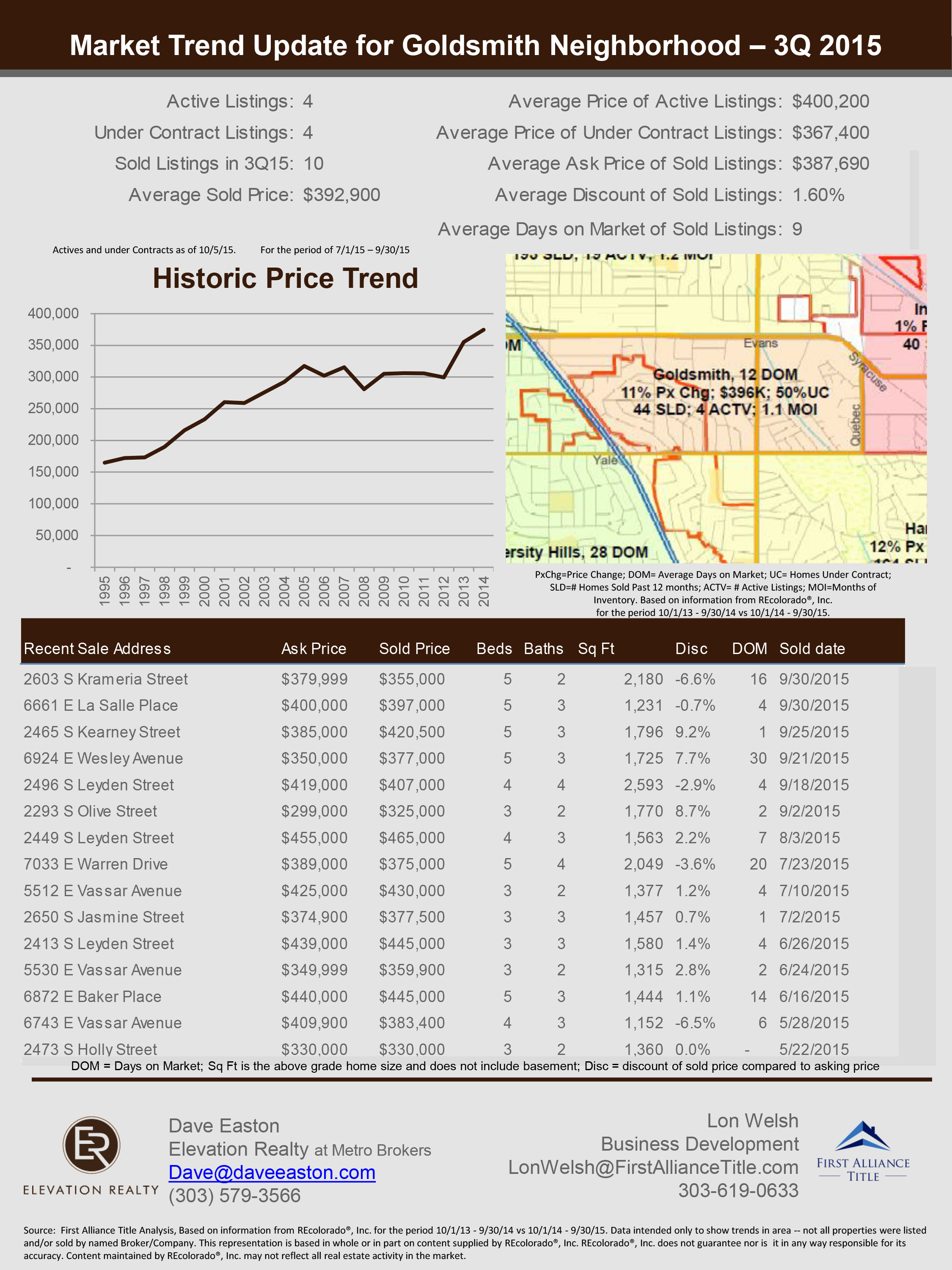 In the Goldsmith neighborhood in Denver just south of Evans Blvd, home prices have dropped slightly as compared to the previous quarter. Historically, the spike in value of homes in the area remains at an all time high. Of the ten homes sold in Q3 of 2015, the average price was $392,900 which is lower from the previous quarter at $413,952. The asking price of homes sold was lower than the actual sold price - the market is still in full swing here in Denver.

Over Q3, sold listings were on the market for an average of nine days as compared to last quarter of six - although many changes follow trends according to season. One home sold in August had a final price of $465,000 - well above the average price. At the finish of quarter three, there were four active listing as well as four listings under contract. 

Check in with Elevation Realty for the latest market trends for neighborhoods in Denver like Goldsmith, and follow us on Facebook or Twitter to learn more advice and tips for buying or selling a home.