Return To Blog
University Park Market Trends - 4th Quarter 2017
---
April 4, 2018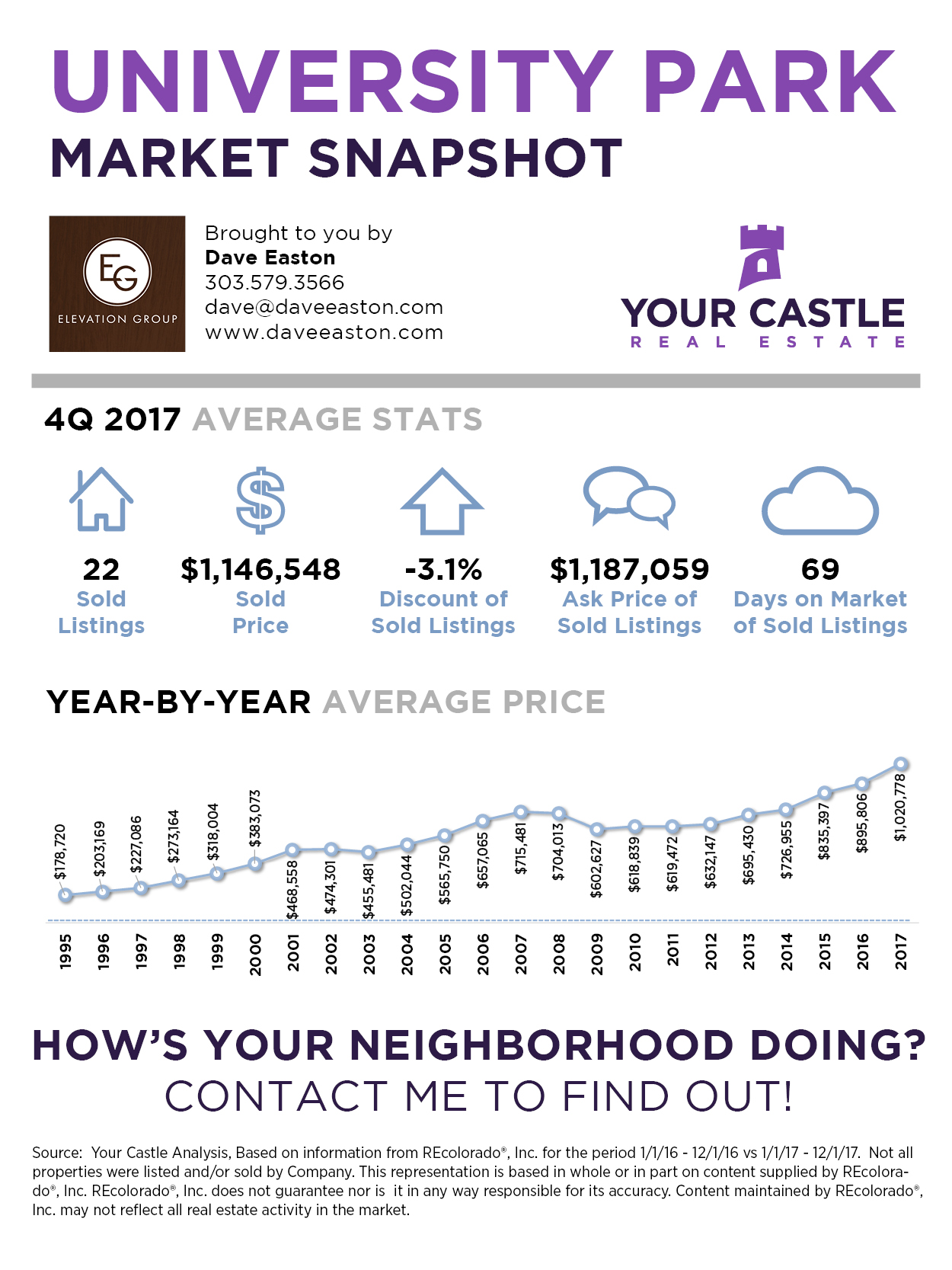 University Park is a favorite South Denver neighborhood that boasts beautiful homes and plenty of dining, drinking and shopping options. Even though this neighborhood is close to the University of Denver most of the homes in University Park are occupied by mature home owners, affluent people with families and professionals rather than student housing.  This neighborhood is home to its name sake's park – University Park – which features an Observatory that serves as a visual landmark for the community.

Homes in this up-scale neighborhood spend longer on the market than the typical Denver home at 69 days average, but these homes are anything but typical. In the fourth quarter of 2017 twenty-two home were sold in University Hills at an average sale price of $1,146,548.

Dave Easton and The Elevation Group knows University Park. Contact Elevation Group at Your Castle Real Estate to help find your dream home.