Return To Blog
University Hills 2016 Q4 Market Trends in Denver
---
March 20, 2017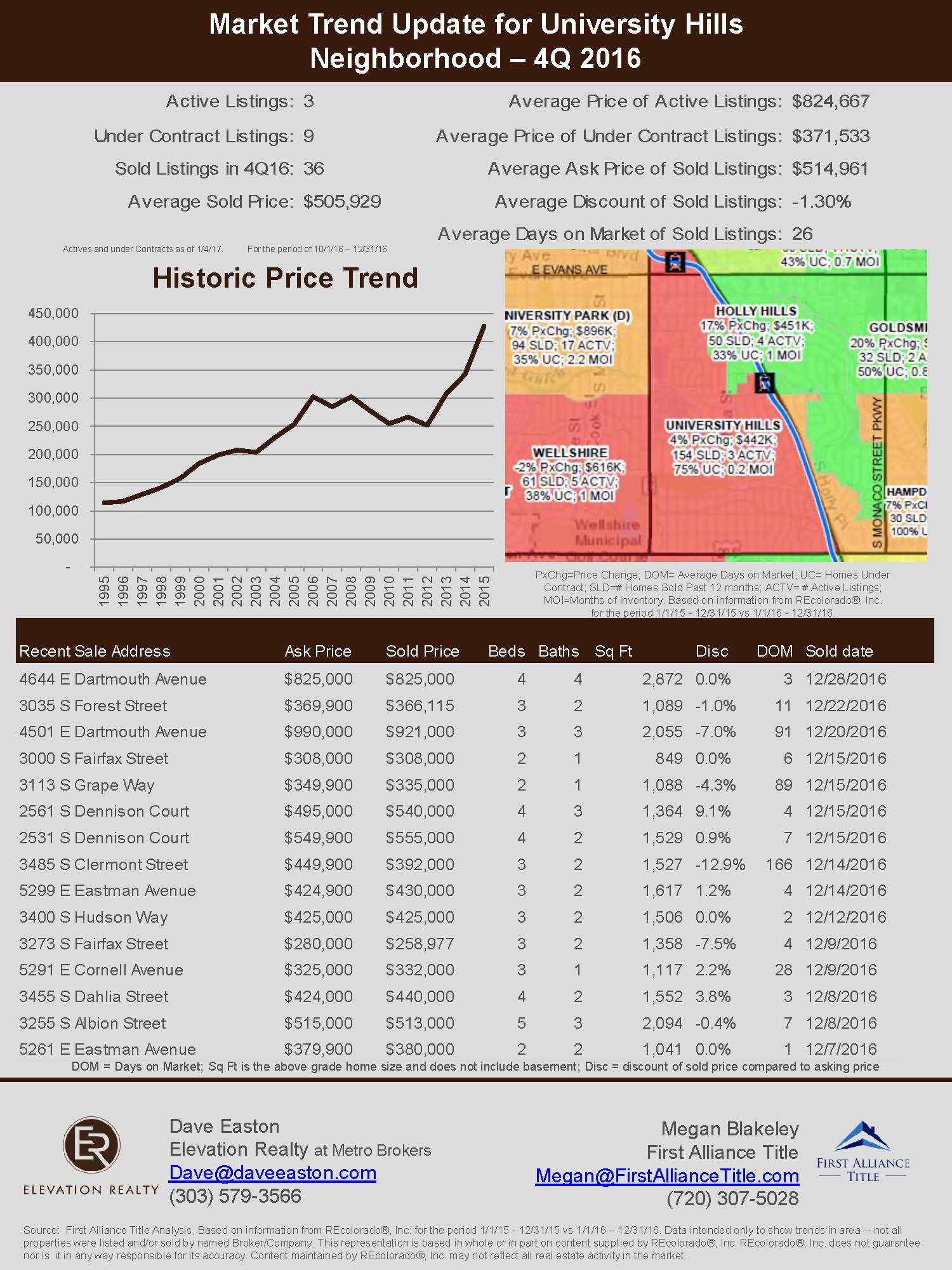 University Hills is a growing neighborhood on the south east side of Denver. In the 4th quarter of 2016, University Hills had three active listings, nine listings under contract, and there were 36 listings sold. The average sold price of a home was $505,929. 

This area has become more popular due to its proximity to the Light Rail system, just minutes from Cherry Creek and Downtown Denver. Since 1995, home prices have risen around $300,000, with an average price of active listings around $824,667.

If you're looking to buy or sell a home in the University Hills neighborhood, contact Dave Easton at Elevation Realty. He can update you about all the latest neighborhood trends and help find a beautiful Denver home for you. Call him today at 303-579-3566.