Return To Blog
Hale 2016 Q4 Market Trends in Denver
---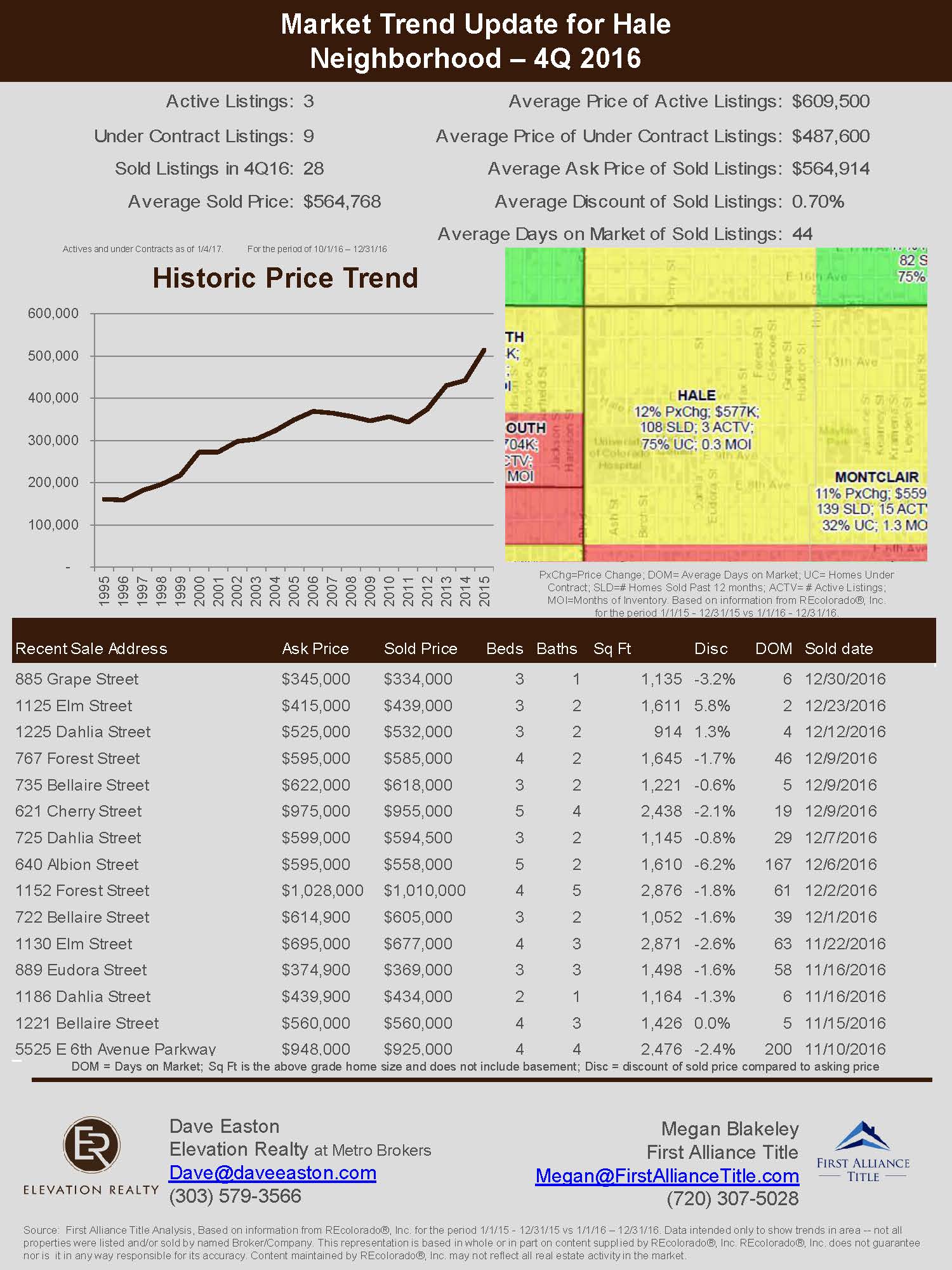 In the Hale area of Denver, market trends for homes for sale and sold homes during the fourth quarter had an upward trend over the course of the last 20 years. Beginning in 1995 the average price for homes was in the $100,000-$200,000 range. Currently, the average is above $500,000 starting in 2015. There were 3 active listings at the close of the 4th quarter, with an average price of $609,500. There were 9 listings under contract with an average price of $487,600 - slightly lower than the active listings. 

There was a whopping 28 homes sold in the Hale area in Q4, and the average asking price for sold homes was $564,914 with a .70% discount on average. The sold price was $564,768 on average - only very slightly lower than the asking price. The average number of days homes were on the market before being sold was 44 days. 

Check in with Elevation Realty to get the latest market trends in your neighborhood in Denver!